SoundCloud is one of the best music streaming services available, providing a simple platform for listening to your favorite songs and podcasts wherever you are.
Trying to figure out how to download music from SoundCloud can be very tricky. since not all artists have chosen to make their music available for download. But don't worry, there are workarounds, and you'll find everything you need to know right here in this article.
This article will show you several ways to download your favorite SoundCloud songs.
How to download SoundCloud songs from your desktop computer
As previously stated, not every song on SoundCloud is downloadable. It is up to the artist to decide whether or not to make their work available for download. However, you can always use third-party tools to get the song you want.
Below the comment area, there should be a download button. If you are unable to locate it, then the song is not downloadable. Additionally, you can only download one track at a time using this method. As a result, downloading the entire album from SoundCloud becomes quite difficult.
DOWNLOAD SONGS USING SOUNDCLOUD PLATFORM DIRECTLY
This is very simple to do just follow these steps :
Step 1 : Sign in to SoundCloud. If you don't have an account you can always create one, it's free.
Step 2 : Choose the song you want to download.
Step 3 : Click more, then choose "Download File". You might need to use a third-party website or app to download a specific song, if it's not available for download on SoundCloud directly.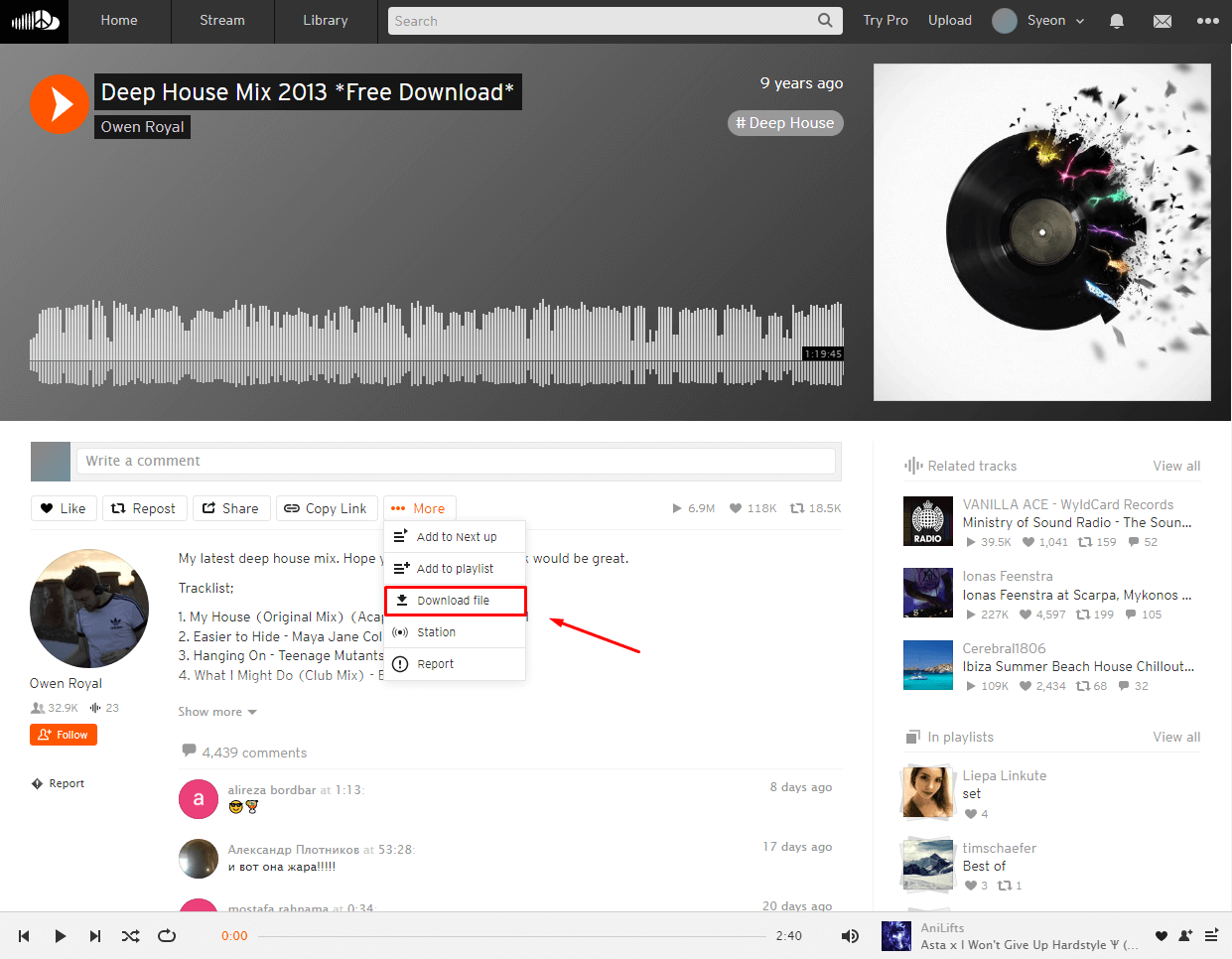 Step 4: Now the song will start downloading.
Step 5 : After it finished downloading, you can then play it on your computer.
Unfortunately, SoundCloud has not yet made it possible to download songs from an album or playlist in bulk. You must download one at a time.
DOWNLOAD SOUNDCLOUD SONGS WITH AN MP3 CONVERTER ( THIRD-PARTY WEBSITE )
Most musicians don't allow direct SoundCloud downloads of their work. Especially famous musicians. Therefore, users typically are unable to download or save music from SoundCloud to their devices.
As a result, people frequently use third-party websites, since downloading songs from SoundCloud to MP3 files with the help of music converters is simple.
ScloudDownloader is simple to use, and you don't need to register to download the songs you want. This is due to the fact that it is web-based software with an easy-to-use interface. Whatever soundtrack you choose to download will be in mp3 format.
ScloudDownloader is a unique tool that allows you to download up to 95% of the music on SoundCloud and directly share it on social media platforms such as Twitter and Facebook.
You can start using this website by following these steps :
Step 1: Navigate to sclouddownloader.net
Step 2: Copy the URL of the song you want to download.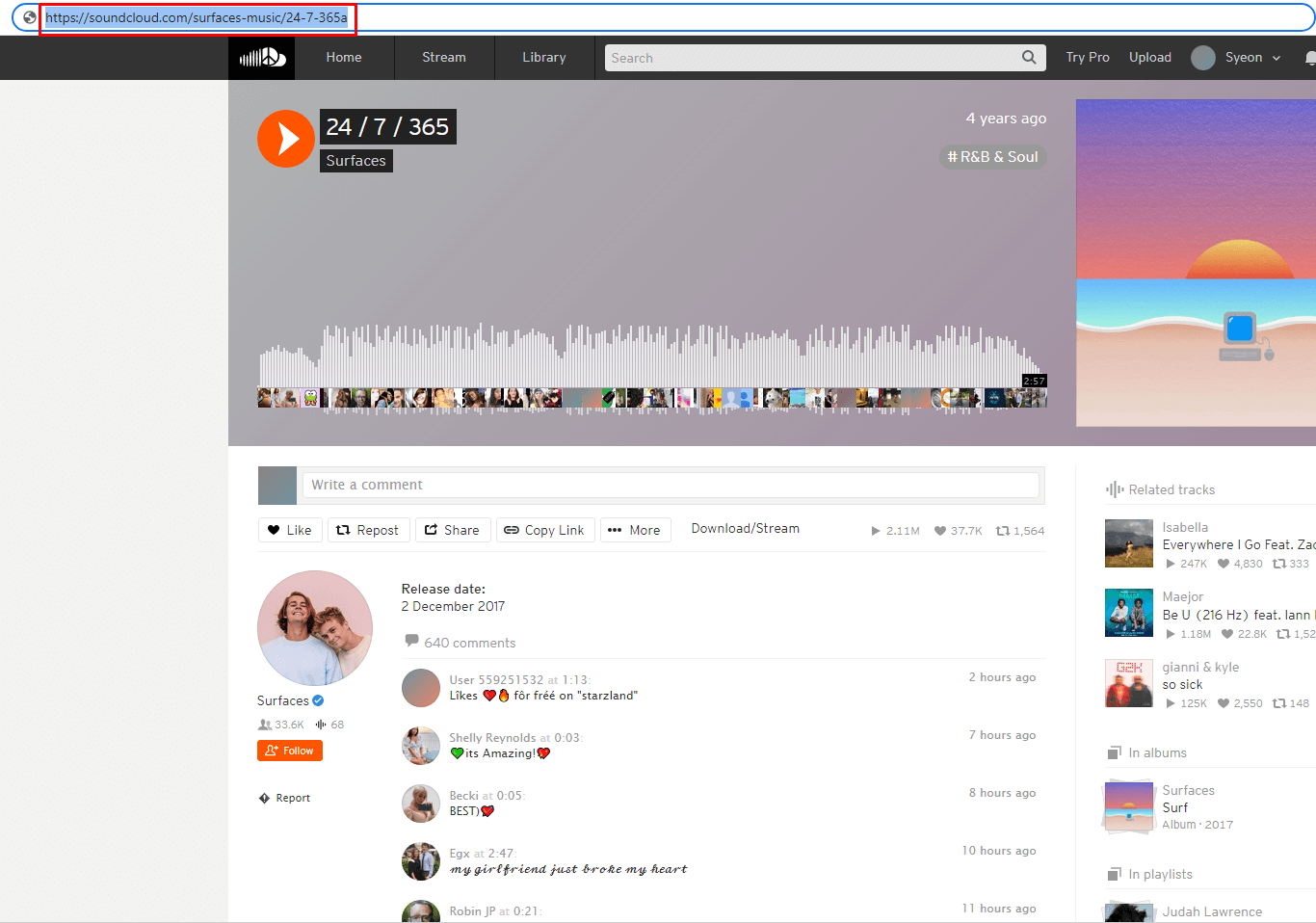 Step 3: Now just paste it and click "Download".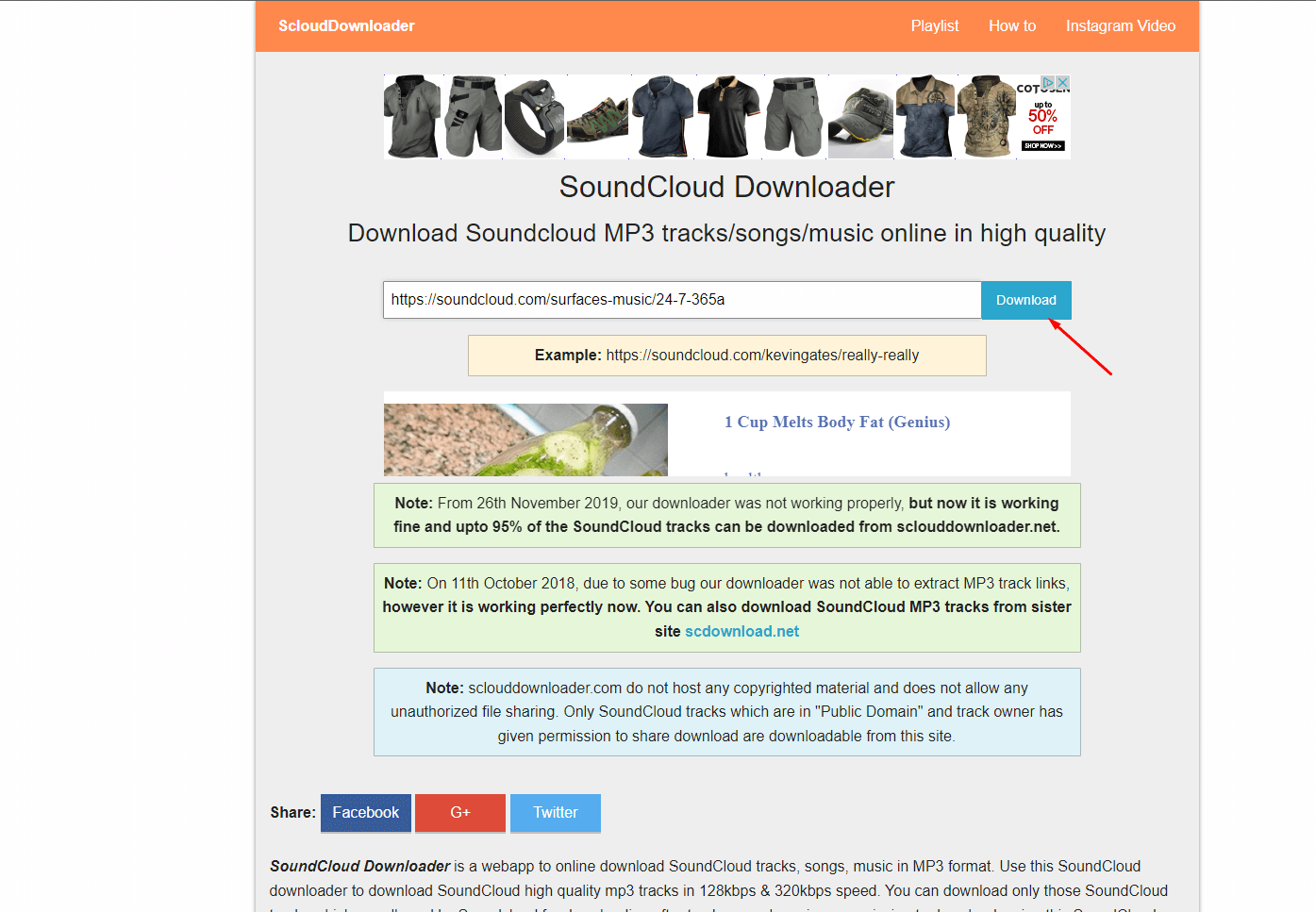 Step 4: Wait for the song to be ready for download.
Step 5: Click "Download Track".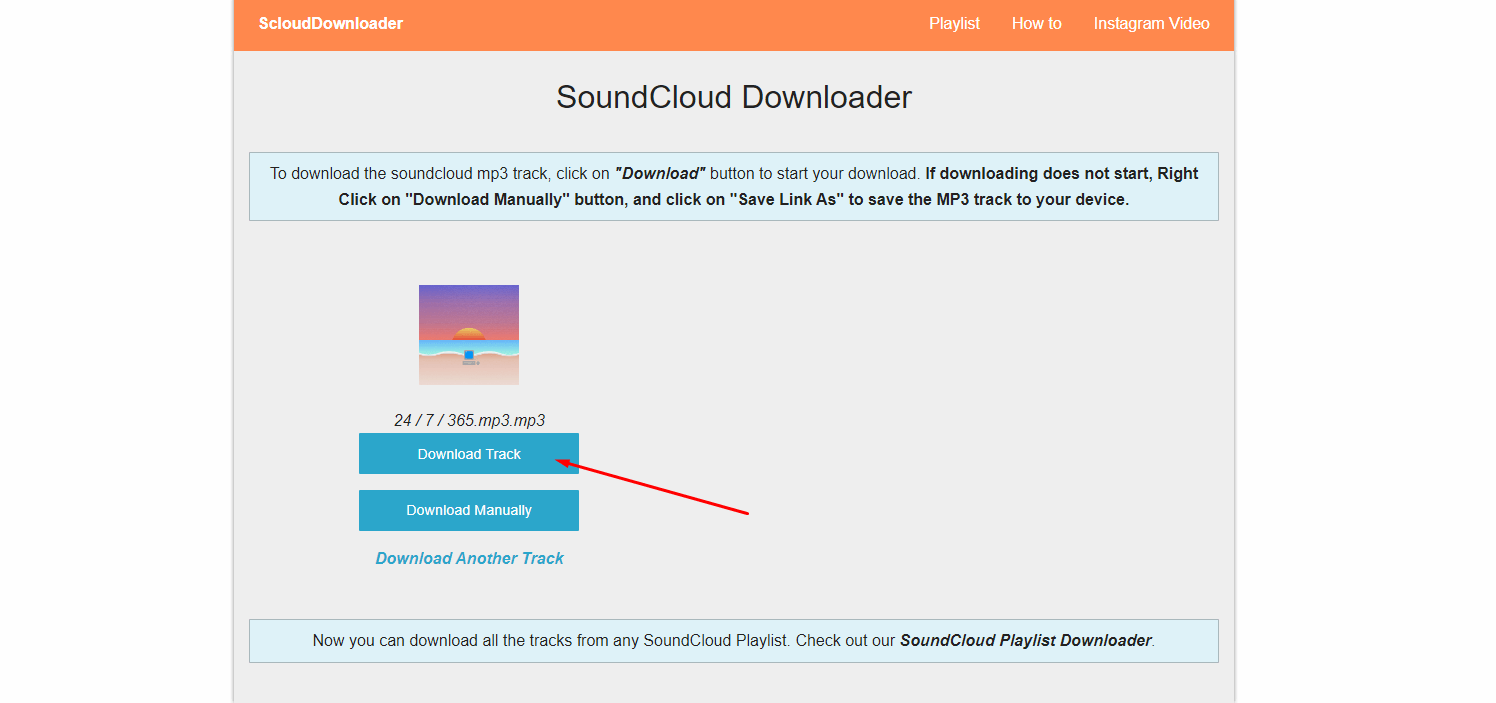 Step 6: That's it, you can now play the song with your favorite media player.
How to download SoundCloud songs in the mobile app
Unfortunately, according to SoundCloud "It is not possible to download a track from a mobile device.", However users with SoundCloud Go or Go+ can save unlimited songs for offling listening.
Final Thoughts
The methods described in this article will eventually help all SoundCloud users download SoundCloud songs to MP3. You should use Sclouddownloader to download songs from SoundCloud with the highest audio quality. You won't waste any more time finding MP3 music.
Some music and audio files are available for download from SoundCloud. But whether a song can be downloaded or not is up to the artist. Users can download audio from SoundCloud and listen to it on their devices if it is royalty-free. Additionally, you can download songs from SoundCloud using a Google Chrome extension or websites that convert SoundCloud to mp3 format. Be mindful though, as downloading music from SoundCloud without the artist's consent is against the terms of service and a copyright violation!