Making playlists on SoundCloud is a great way to keep your favorite songs organized. It's similar to creating your own personalized album. You can either compile a large music collection or organize the songs into smaller playlists.
Soundcloud is a great way to share your music with friends and followers. Soundcloud makes it easy to create and share playlists, and the music is easy to find and download. Soundcloud also has an app that makes it easy to remix songs and make new music.
You can create SoundCloud playlists either on your computer through a web browser, or on your phone using SoundCloud app. Here's how :
How to Create a SoundCloud Playlist on a Computer
To create a playlist, simply follow the steps below:
1. First, navigate to SoundCloud.
2. Make sure you're logged in.
3. Select the track you want to add to a playlist by clicking the "... More" button and then selecting "Add to playlist."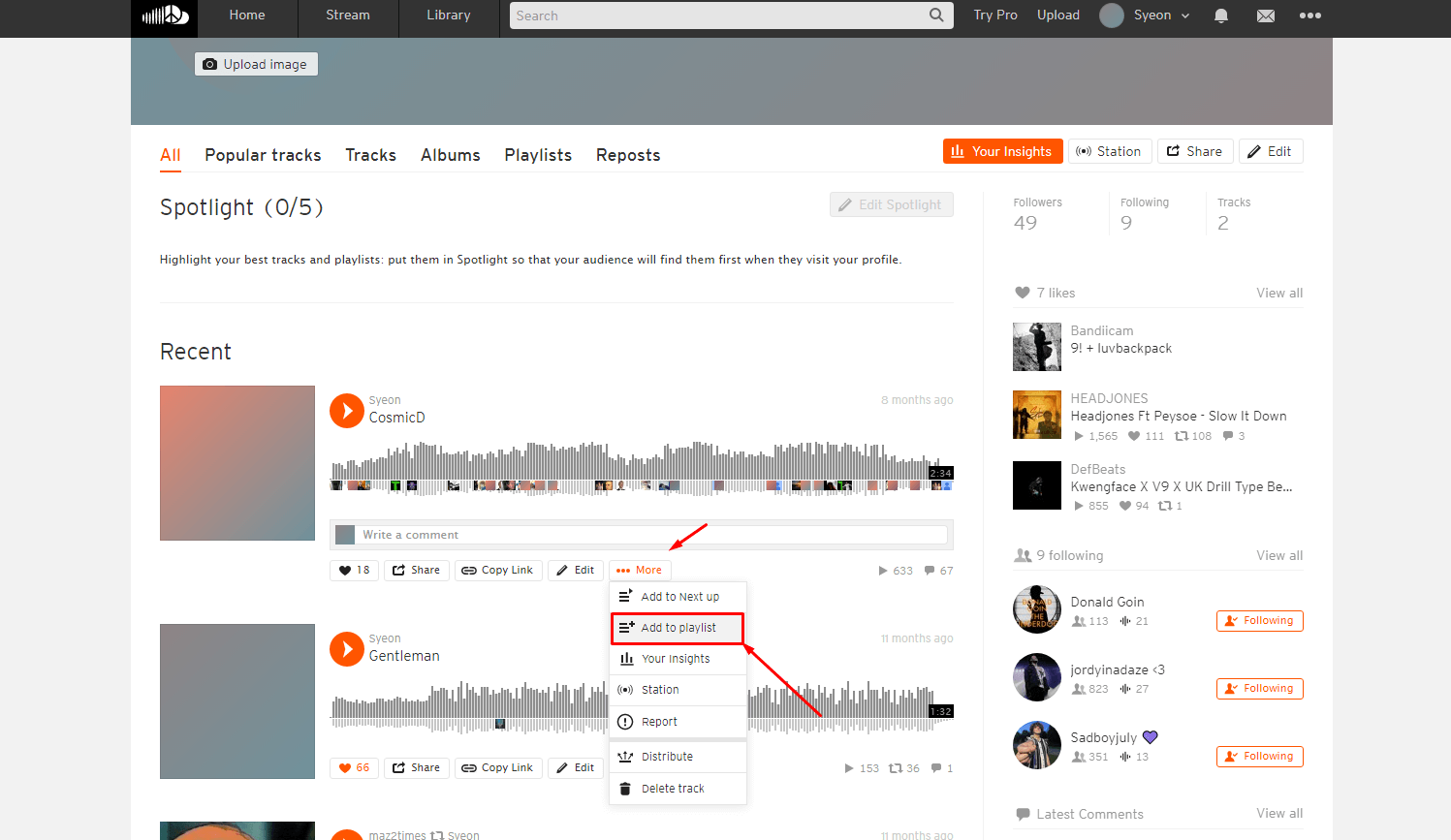 4. Choose a name for your new playlist and whether it should be public or private, then click "save."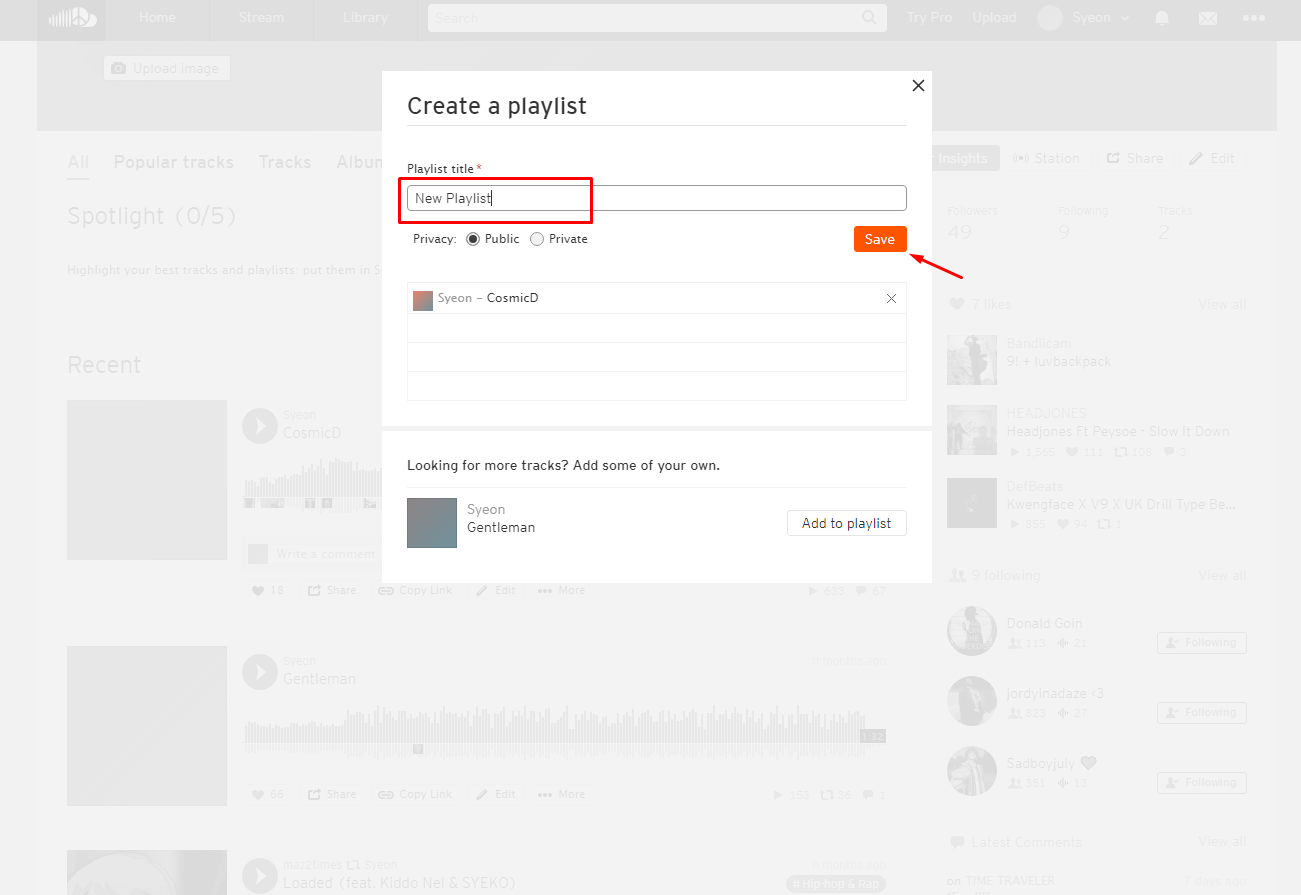 5. That's it; you've just made a new playlist.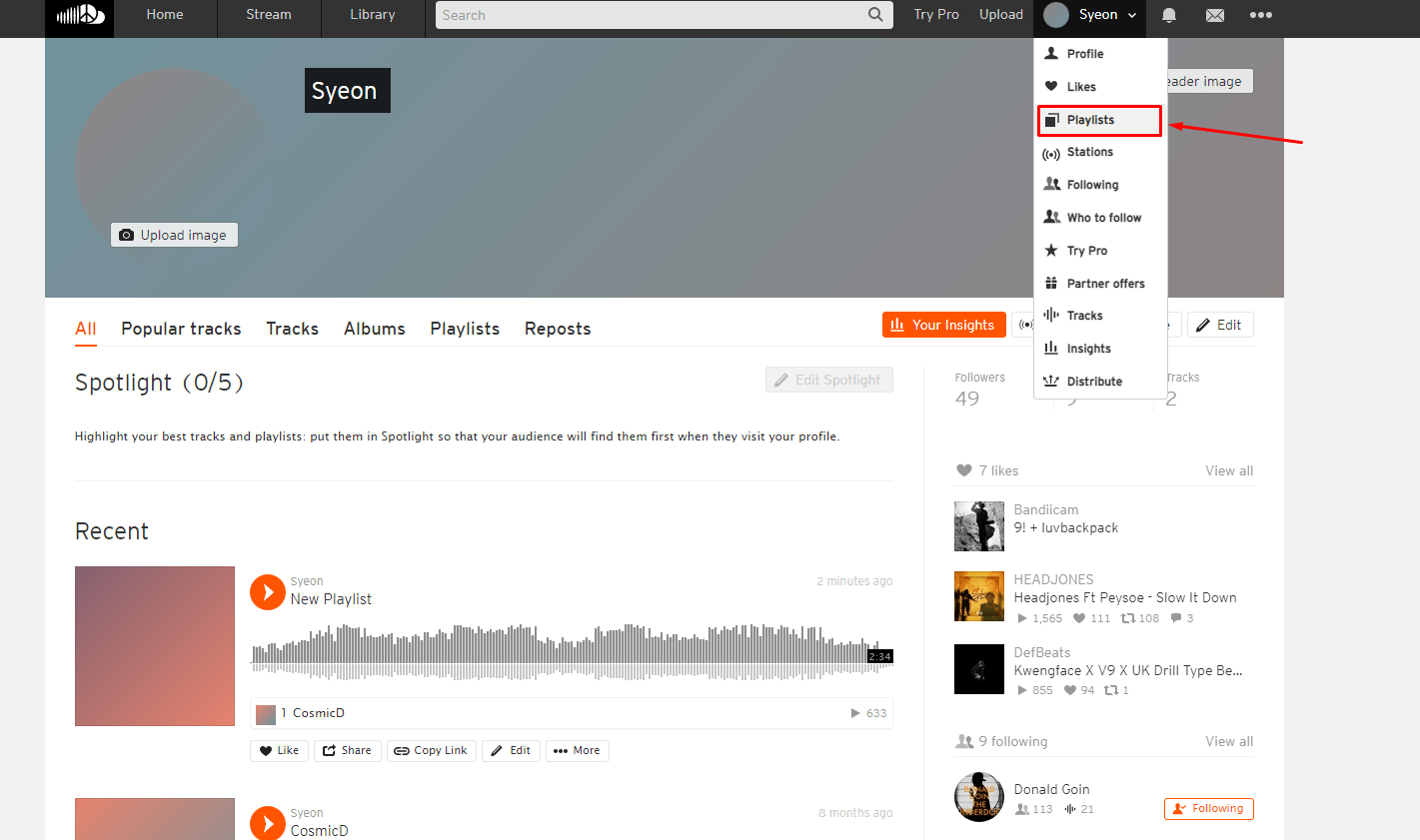 Where can you find the playlists you've created? To see all of your playlists, go to your profile page . Select your avatar, then Playlists. There, you'll find both the playlists you've made and the ones you've liked.
Note: SoundCloud currently allows only 500 tracks per playlist.
---
How to Create SoundCloud Playlist on Mobile App
On mobile the steps are almost the same :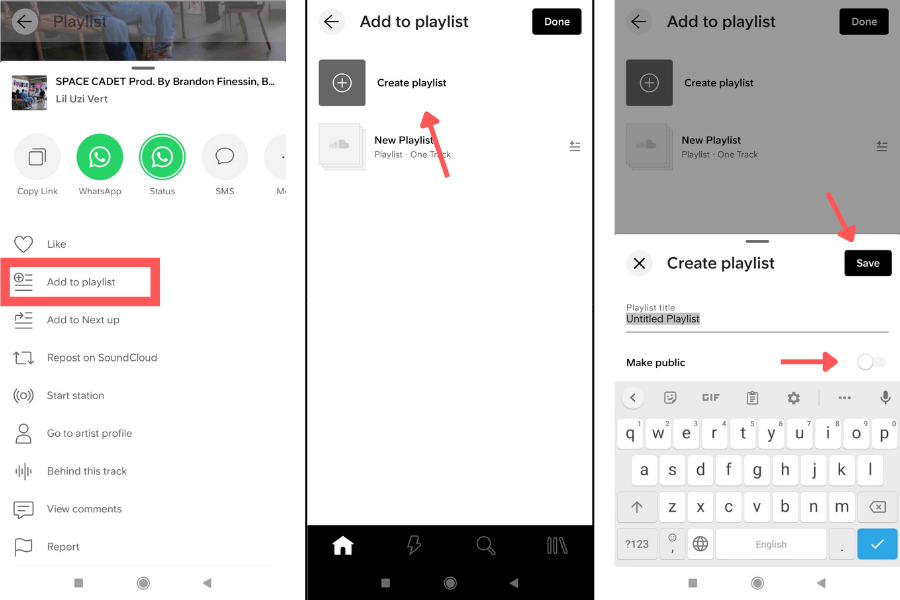 1. Download SoundCloud either from the Google Play Store or the Apple App Store. Sign in or create an account if you don't have one yet.
2. Look for the track you want to add. You search for it using the SoundCloud search field.
3. Now click the three dots, and choose "Add to playlist".
4. You have two choices here: you can add the track to an existing playlist or create a new one.
5. Name the playlist, choose whether to make it public or private, and then click the "save" button.
Note : Playlists created on iPhone devices are private by default. You can go to Library > Playlists and albums, open the playlist > select the three-dot menu and change it to public.
To find the newly created playlist on your phone, tap the far right icon that looks like three bars; this should bring up your "Library," from which you can view all of your playlists by clicking on "Playlists."
Make Your Playlists Discoverable by Others
Every SoundCloud playlist has three important fields: genre, tags, and description, which can be used to help your playlist reach more users on SoundCloud as well as search engines like Google, Bing...
When filling out these fields, make sure to use descriptive keywords that people searching for the type of music in your SoundCloud playlist will use, to get your playlist on the first results.
When you're finished filling out the playlist details, don't forget to click "Save Changes".